PDRcontractors.com members support the collective advertising for the directory. We reinvest a portion of every annual membership back into targeted advertising. Here's how it works.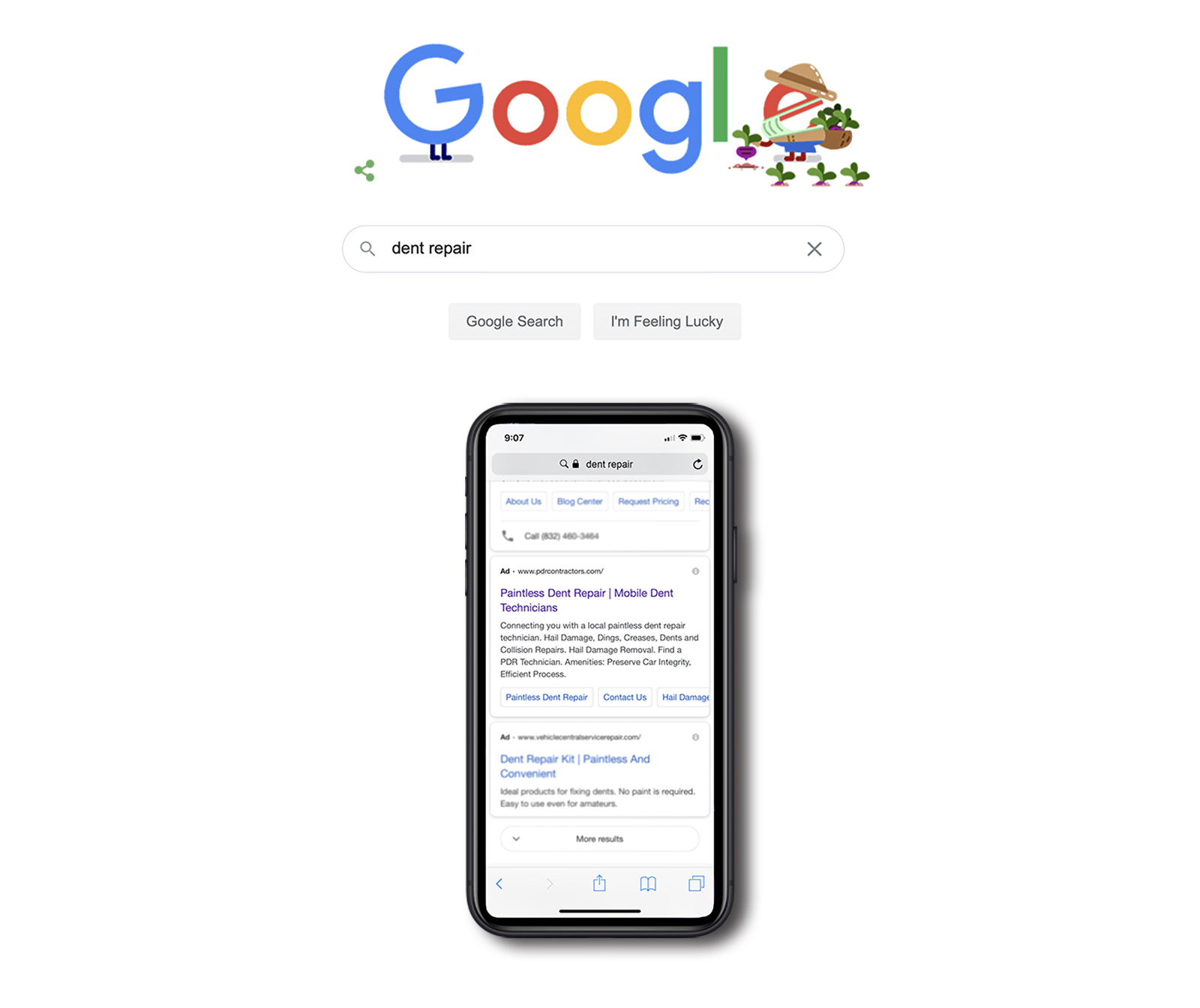 We advertise to show up in Google search results, specifically geo-targeting zip codes where the directory has coverage. We target keywords used by the general public searching for dent solutions. Thousands of dent victims use the directory each month, where they find technicians locally. This drives quality lead generation for both PDR repair facilities and mobile technicians throughout the directory. As of April we have invested $7,000+ into search ads in 2020, driving 18,000+ clicks from Google back to the directory. The Google analytics map below represents groupings of individual website visitors. People are searching the directory from 250+ cities and the volume varies state by state.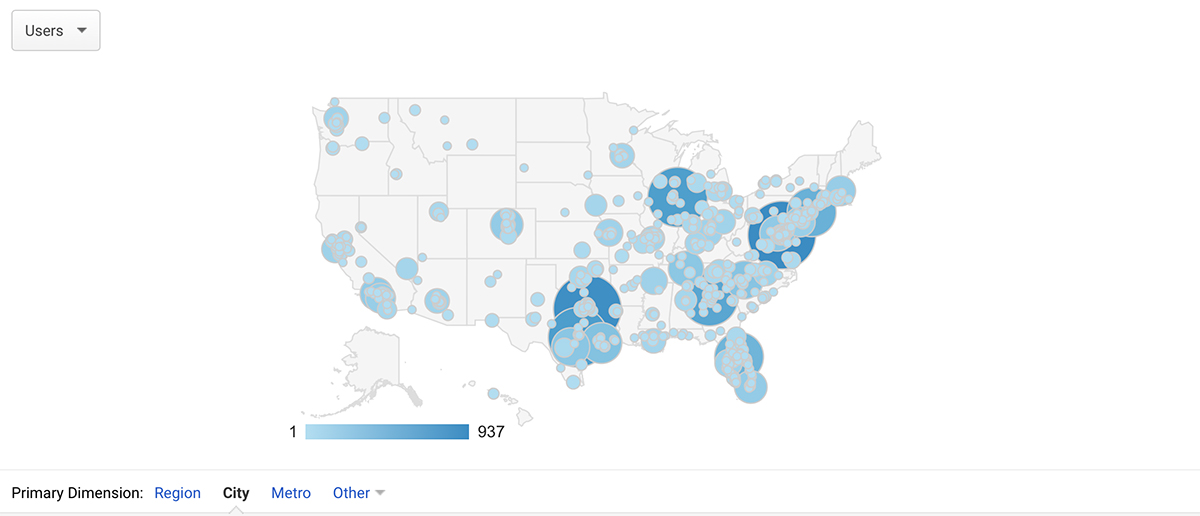 PDRcontractors.com marketing extends beyond search engines, into social media and YouTube as well. We are reaching the general public at scale. Among other things, the marketing can be targeted can be based on a user's "intent" . Google determines this intent categorization based on recent web behavior and other websites visited. This allows advertisers to reach audiences most likely to be in the market for various products or services. In our case, targeting people most likely to be in the market for dent and auto body repairs.
As an example our "What is PDR" educational video has over 18,000 views. This video is reaching YouTube viewers actively seeking information related to dent and auto body repair topics, and who live in the vicinity of a member in the directory. Geo-targeting + behavior targeting. The analytics below shows video view engagement, broken down by device. Smart phones represent the largest device category for our YouTube views. Smart phones are also the largest device category for traffic on PDRcontractors.com

As the membership grows, so will our collective marketing budget and influence. This is our model and it has proven to be powerful for many members who have seen return on investment from local lead generation. Approximately 80% of members renew their annual membership and the general public marketing results are a big factor. Below are some highlighted statistics since the platform's inception in January 2019.
Social Media Reach: 344,500+
PDRcontractors.com Reach: 24,950+
Youtube Reach: 19,000+
** All data mentioned on this page is as of publishing date 4/9/20.